For anybody wishing to improve their breathing / digestion in these COVID-ridden times here is one of our Tao Yin respiration exercises.  As you will see it's also good for your shoulders, neck and back – Enjoy !
Clink on the image to enlarge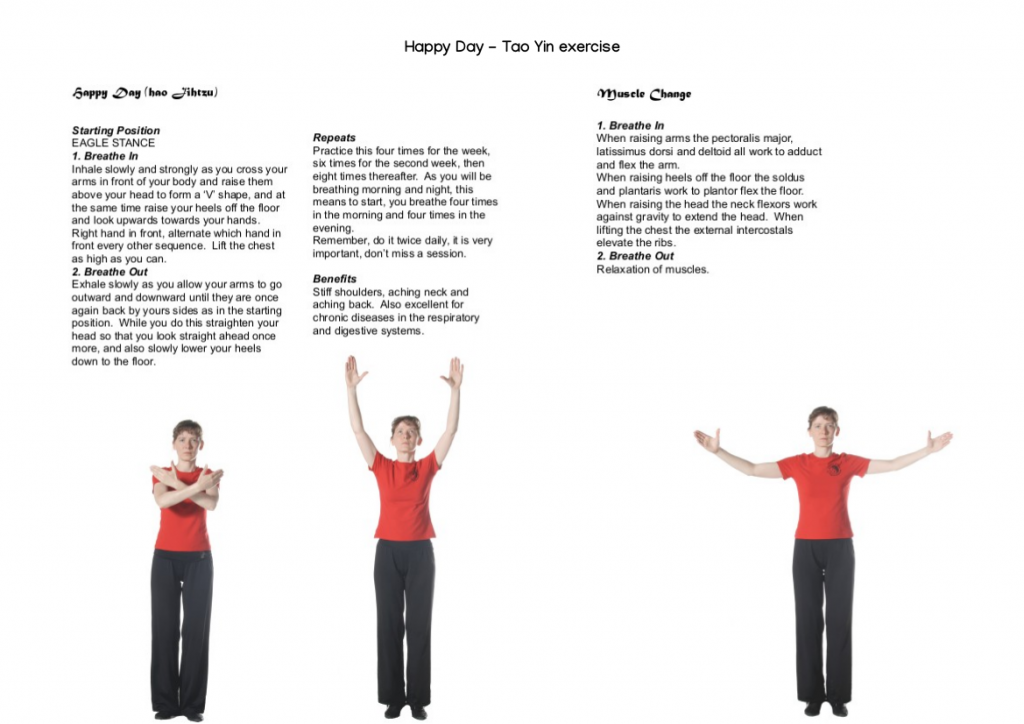 2020 is the 25th anniversary of the formation of the TAO. To celebrate we have designed a special edition version of our training T-shirts which will be available for distribution once we can train together again. Available in all sizes. Red t-shirts will cost £12 and black t-shirts will cost £13.
Take a look at the Lady-Fit version, Unisex Student version, Unisex Instructor version
Please email Jane Frew with the size(s) you require.
This Tao Yin breathing exercise allows the lungs to be exercised properly.
It helps elasticity of alveoli (air sacs) and supporting tissues.
Chinese Medicine would indicate this can help maintain elasticity and dry out excess fluid.
This can prepare the lungs for colds, flu and corona viruses and help reduce the risk of pneumonia.
Click the link below for PDF document 
TAO YIN Lung+Breathing- TAO Mar 2020-3pdf
If you have an underlying lung, heart or other health condition
please seek medical advice before doing this exercise.
See how our men got on in this prestigious European competition
See how our women got on at this prestigious European competition
See how we got on at this year's National Championships