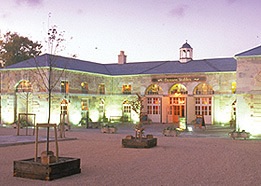 Beginners along with more advanced students are always welcome to our lovely class in Danson Stables which is situated in Danson Park, Bexleyheath.  We now meet on Wednesday morning from 10.00 am – Noon.  The class covers Kai Men, Tao Yin exercises, forms, tai chi principles, posture alignment, balance, flexibility and working to understand the different aspects of tai chi. Trying to improve and maintain health as the foremost of the teaching.
The class maintains Covid guidance therefore there is a limit on attendees. All students are kept apart, wear face coverings and no partner work is done. Sanitisers are available at all times and any equipment used is virus clean before and after being used.
---
About Evelyn Roberts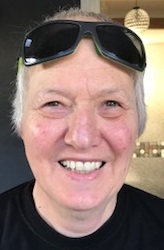 TAO Member Since:
2000
Grades:
Tai Chi - 1st Tengchi
On a friend's recommendation I joined a Tai Chi class taught by Tony Swanson. That was over 20 years ago now. I'm bit of a sports nut, so have done a lot of different sports in my time, judo for 6 years being one of them. Although older now I still enjoy being active and each day bring between 2 & 3 hours of dog walking and of course Tai Chi.
Contact:
TaiChiEvelyn [AT] gmail [DOT] com
0208 304 7882
Qualifications:
First Aid, BCCMA Level 2 Coach & Advanced Coach Level 3 parts 1, 2, 3 & 4, SCiMA 1, 2, 3 in safeguarding, Sport England Safeguarding Code
Address of Class:
Danson Stables, Danson Park, Bexleyheath
DA6 8HL
United Kingdom
Days and times of Class:
Wednesday 10:00