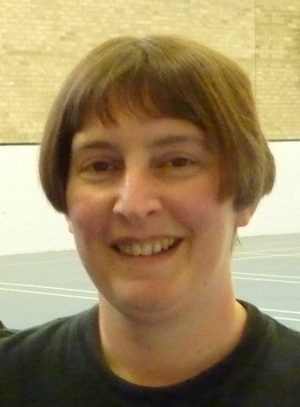 Grades:
Tai Chi - 4th Tengchi | Feng Shou - 3rd Tengchi
Contact:
cillataichi [AT] gmail [DOT] com
About Cilla Westley:
My first formal experience of Martial Arts was in 1982 when I started training in Wado-Ryu Karate. I achieved 1st Dan Black belt, entered competitions in sparring and forms. In 1995 I stumbled upon a T'ai Chi class and was hooked from the first moment, realizing the potential of T'ai Chi as a Health and Martial Art system. Trying to experience as much of the Art as possible I competed at National level in Qingda (semi-contact sparring) which I incorporate into Feng Shou (kung fu) classes. I regularly attend weekend courses held for instructors for the purpose of maintaining their skill level and updating their professional teaching practices. I also participate in open weekend and residential courses that are held throughout the year for training in all aspects of the Art. I have the honour of assisting my T'ai Chi Master, Tony Swanson, on these residential courses, giving me a great opportunity to further develop my skills under the watchful eye of a true T'ai Chi Master. I believe that T'ai Chi meets a person exactly where they need to be and allows them to grow as far as they would like.
Qualifications:
Authorised Instructor since 2003 BCCMA Coaching Level 2 Level 1 Tui Na Massage First Aid At Work qualified with British Red Cross Fully Insured DBS Enhanced Checked